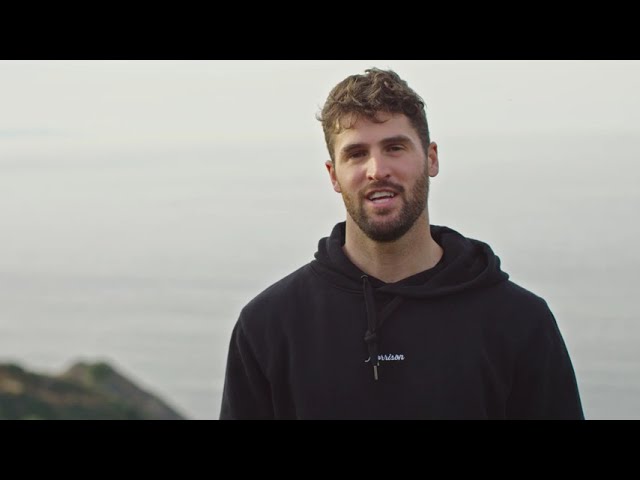 Lucas Eguibar is the Snowboard World Champion , in the cross country specialty. He has also won another two silver medals in the World Championship, both individually and in teams and has been the Spanish Standard Bearer of the Winter Olympic Games in 2018.
All of this sounds incredible, but it is much more so when he tells you that he started snowboarding at the age of 16. From the age of 5 to 15 he dedicated himself to alpine skiing and became runner-up in Spain.
It seems that Lucas could have been a champion of whatever he wanted, including surfing, a sport that he is also passionate about and that he regularly practices on the beaches of San Sebastián, his hometown.
The road has not been easy. Lucas's life took an unexpected turn five months before the Olympic event in Sochi, Russia. His older brother, Nicolás, 24, suffered a motorcycle accident that caused serious injuries. In addition, his coach died of a cerebral infarction at the age of 41. However, Lucas knew how to overcome the hard moment and multiplied his preparatory sessions to return to his best form to achieve the best results of his life.
"Many hours are the ones that have to be put in to reach the top, it's not just me, but the work of all the people who have supported me throughout my life" . It is the philosophy of Lucas.
We have told you the rest at the beginning, but it is better that you hear it from his own voice in the video that we have recorded with him. Also, you can follow him on his Instagram @lucaseguibar