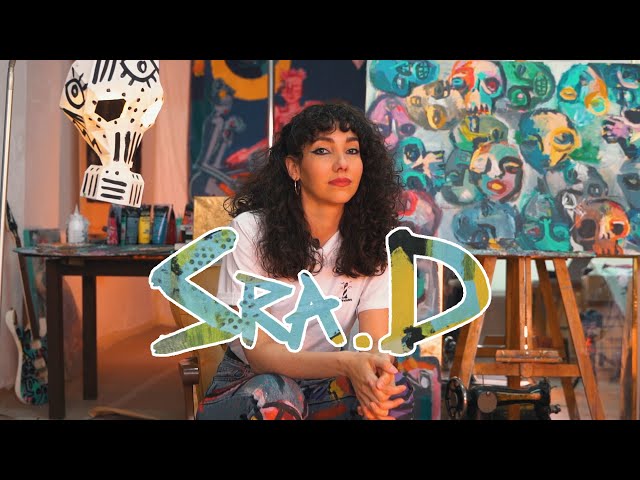 Lara Padilla, aka Sra. D, as a multidisciplinary creator, uses painting, dance, sculpture, film and fashion as means of plastic expression . Thus, he combines texture and movement, canvases and clothing that allow his work to travel between different social and professional contexts.
The alias Sra.D stands as a complaint against the loss of identity of women upon marriage , automatically leaving her last name to acquire her husband's. It is something that still happens in many countries, establishing itself as something implicit in the commitment between a man and a woman. Through her work, Sra.D seeks to represent all those women who seek their emancipation. Nobody's women.
With a degree in Fine Arts from the Complutense University of Madrid and a Master's Degree in Film Photography Direction from the TA I School , she has participated in individual and group exhibitions at a national and international level (Museo de Zapadores de Madrid–November 2020- or Art Basel Miami 2019).
In addition to her plastic career, she has exploited her profile as a fashion creator by collaborating with brands such as Springfield, Pepe Jeans or Levis . She also actively collaborates with Patricia Field, the stylist of series like "Sex In The City" or "The Devil wears Prada", for her Patricia Field Art Fashion project, creating unique hand-painted garments.
Sra. D has designed a collection with Morrison , consisting of a shoe model with its iconic "titis" print and a limited edition t-shirt design with only 50 units, hand-painted , under the "Open Heart" claim. You can see the collection by clicking on the following button.